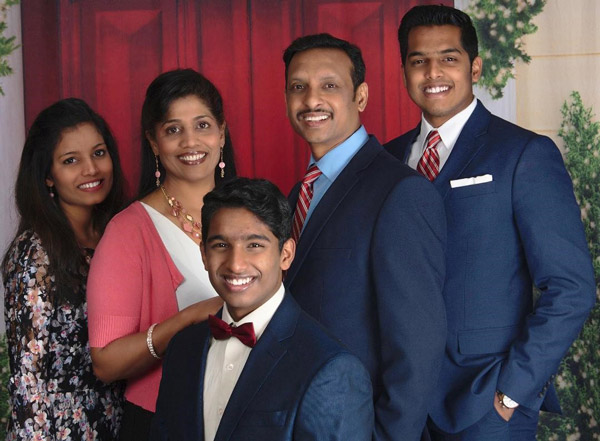 We are the Jacob Family. My name is Richard Jacob and the Lord saved me on June 19, 1989. Soon after this, the Lord called me into the ministry. I joined the Calvary Baptist Bible College and Theological Seminary and completed my B.Th., B.D., M.Div. degrees in the next 6 years.
In the very first year of Bible College, I started the Whitefield Baptist Church which began with Sunday school under some trees to a full fledged church. My wife Leah was saved at the age of 10. God used a Canadian missionary lady to help us. We moved to the US under God's leading in 2005. I worked at the First Baptist Church of Long Beach, Ca for 8 years. Started as a janitor and worked as an Asst. Pastor and Sunday School Director. God brought us to Knoxville, TN. I worked on the pastoral staff at Temple Baptist Church and worked as a professor at The Crown College of the Bible. We have 3 children. Gideon just graduated from Crown College as a pastoral major. Emerald is a senior at Crown College completing a business degree. Marcus our youngest is a senior at Temple Baptist Academy. God has called us to church plant in America and Start a Bible College. We are excited to see souls saved and lives changed by the grace of God and for the glory of God.
Richard Jacobs
Missionary to Church Planting, Washington D.C.
http://reachingamericaforchrist.com
423-344-5050